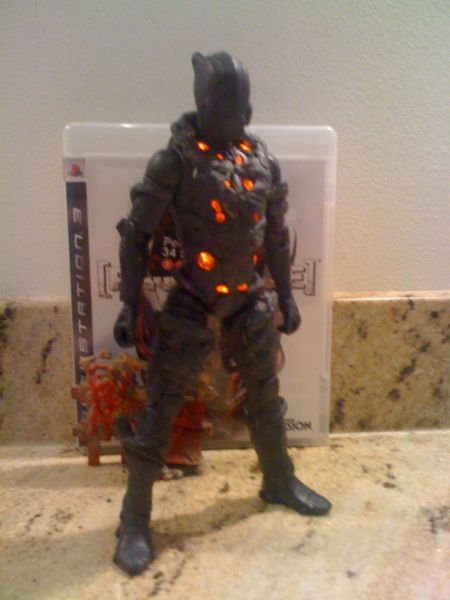 Two prototype customs in one day! This one is very similar to the way I made the blackwatch commander. Just a sculptover and a paintjob.
If you've played prototype, you'll know there are these attacks called devastators. I made this guy a small but satisfying devastator which can be removed. I kept the light up effect as it is similar to the aura alex gets when he changes into his armour.
Please comment! Thanks for looking!