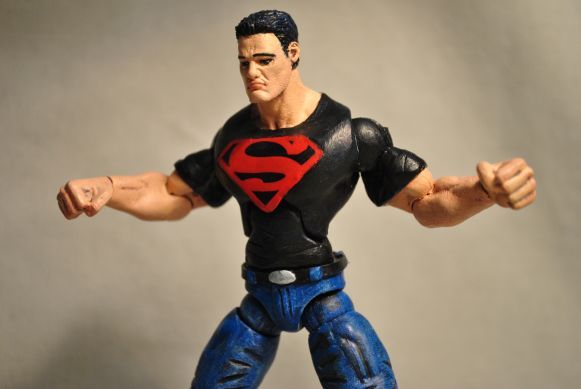 I've been wanting to do a good Superboy for over a year now and I think the wait paid off!

Recipe:
Torso/Legs/Waist: Bullseye, heavily resculpted
"S" Symbol: DCD Superboy PRime
Arms: DCSH Superman
Head: Wonderman

I really liked the Bullseye body, but the heavy articulation of the chest didn't mesh well with SB's t-shirt, so I resculpted it to better match. Also, I attached a DCD Superboy Prime "S" that I carefully carved off and have been saving so that I could have a perfect symbol on the shirt. A little over hangs the torso so that I could retain some of the torso articulation. I also felt like the Bullseye boots matched well, so I just sculpted him some denim with the legs already there. Wonderman head, Superman arms, and tadaa, Superboy!