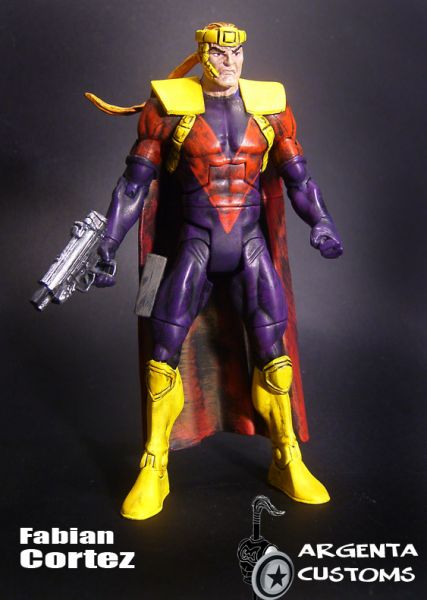 Here is the back-stabbing, leader and later second in command of the Acolytes. I have based on his appearance in the Quicksilver late 90s comics.

Recipe;

Ponytail from Super Patriot
Punisher head
Chap Mei modified weapon
Dr Doom Holster
Dr. Midnite cloak

With this custom I have tried to improve my painting skills to get a bright yellow, a realistic tone of flesh and a shadowed costume. Hope you like it.