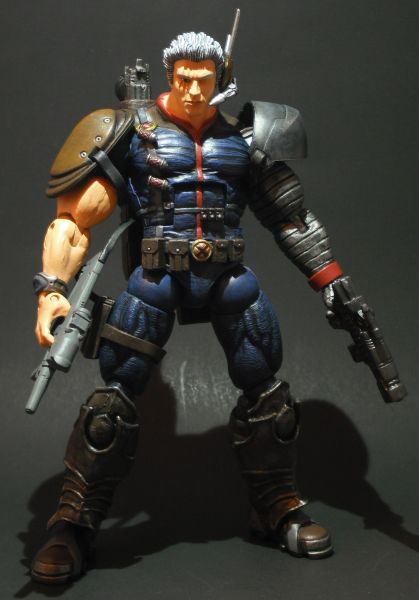 I had this bad boy sitting in my custom WIP box since around 2008 and he's been an on again/off again kinda project. Every once in awhile in between customs I'd take him out and do a little work here and there and match up parts and pieces to see what looked right. And so finally this past week I decided to quit screwing around with it and decided to get him finished.

Head-Bionic Commando (full hair sculpt and eye scars)
Body-Beast
Arms-Deluxe Aggression wrestler (left arm fully resculpted)
Left Hand-Man at Arms
Lower legs-Omega Red (sanded then resculpted smoother, then leather straps over that)
Everything else was either/or random fodder,sculpt, or foamie.

I wanted a Cable that looked like he meant business and I couldn't be more happier with how he turned out.

Thanks for looking!