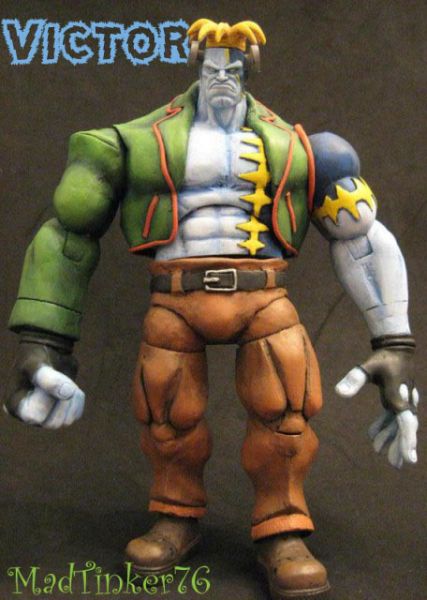 Gotta give props to Josh for lighting this fire.. I saw his Victor and quickly dug out my old 1990's Toy Biz action figure and got to chopping. I have used the LCBH ClownFace figure for a Juggernaut custom, but have stayed away from using him due to the amount of sanding and shaping on the pant legs.
I used the hands and the head, neck and mid chest from the Toy Biz Victor figure, Keeping the action feature (the pop-up brain). There is a lever in back that you move up and down and in turn the brain pops out and goes back in.
Lots of epoxy for the legs (including pants, belt, and belt buckle) and arms. The vest/jacket is a combination of foamie, epoxy, and headphone wire.
Lots of dry brushing. I have several Work in Progress pics on my facebook page.
Comments and Feedback Welcome.