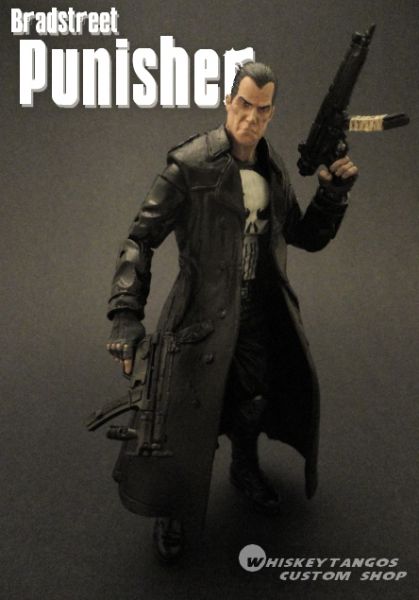 Did this guy for Gearseffect. He liked my old Punisher, but wanted one with a coat. Not really complicated here.

-Nick Fury body
-Punisher Head with sculpted widows peak
-Reworked Spirit coat to be tighter around the body
-Winter Soldier lower legs with sculpted knee pads

repaint, and bam here we go. Went with darker pictures as they seemed fitting for this guy.