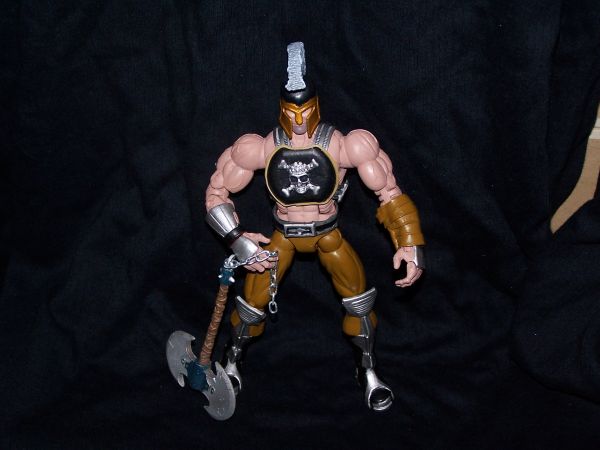 This is my attempt @ an Ares, god of war figure. Took an Omega Red figure got rid of coils and head.
Repaint boots and pants. Left arm is some scuplting for the bands, right arm was left intact. Breast plate is an outlet protector with the prongs taken off. (if you have small children you will know what this is.) The skull on the breast plate is 1 of a pair of stud earings I got. My sculpting of the skull was not progressing so I improvised. The staps that hold down the breast plate come from the Omega Red figure. (waste not want not), The head and helmet are from the BAF Ares. Axe is from a Conan the Barbarian figure.
I did put a breast plate on the rear back of the figure but left it plain black.
Part I of my Dark Avengers set.