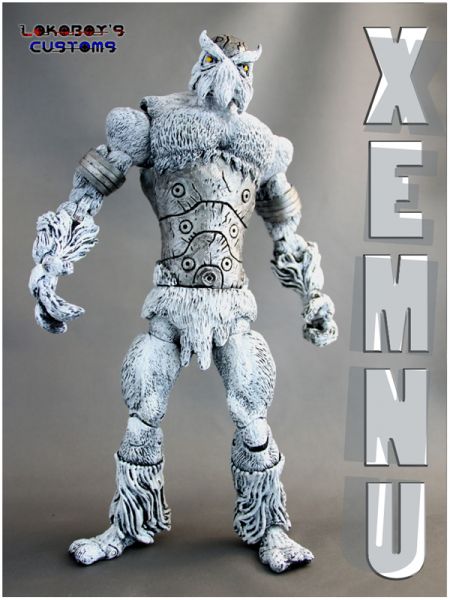 Hi Guys. I've been away from the customizing scene for a few months, hopefully someone still remembers me.

Anyway my first custom for the year is this tall dude Xemnu the mind freak!!

I just saw Madtinker outstanding Xemnu, I wish I had seen it before I made this, I would have copied his version lol.. :)
But Instead copied a custom recipe originally made by a customizer named RickCoronel, I'm not sure if he is here in the Realm, if he is then props to him for this recipe.


Basically this figure is 100% a Sasquatch ML figure. Enlarge the abdomen a bit, to make him even taller. And the rest are sculpted in. Painting white still gives me problem, but I think it turned out OK.