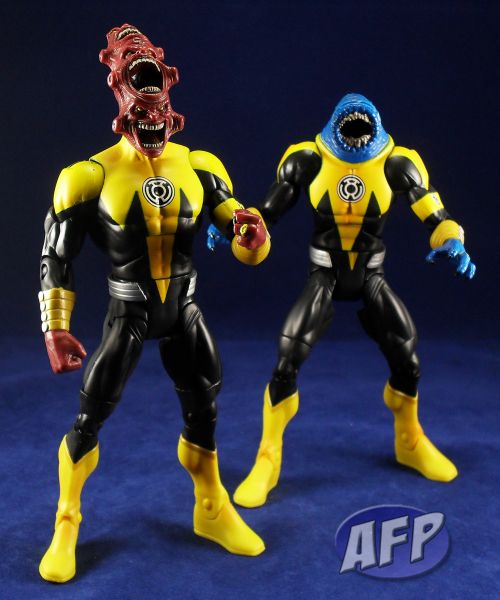 Sinestro Corps Maash

thought I'd get some use out of my SC Batman, make Maash a little bigger and add a different body style to my Sinestro Corps display.

Recipe
GLC 1 Maash head, forearms, hands & lower legs
DCUC 15 SC Batman body

removed the cape from the SC Bats, popped on the Maash forearms and lower legs and dry brushed many layers of yellow on the neck. a base of Citadel Foundation Yellow and a mix of Model Masters Insignia Yellow and Chrome Yellow matches up pretty good with the factory yellow. the key is dry brushing the paint so that it blends in with the factory paint.

thanx for looking!