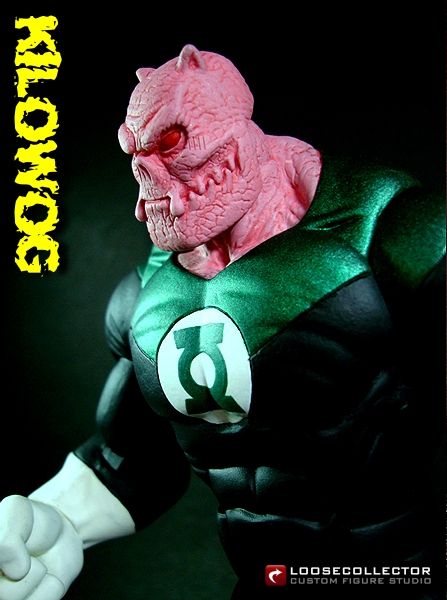 Good day guys! Here's our first figure for the week. It's the GL big-boy, Kilowog. DCUC made him too big though, so the owner asked us to resize him a bit. Recipe is as follows:

head, arms and up to the chest - DC Direct Kilowog
abs to half the thighs - Red Hulk BAF
half of thigh to feet - CnC Kilowog

Just chopped the parts, connected them together, sculpted the needed details and the paintjob followed. More pics available when you enter the thread. Hope you like him. God bless!