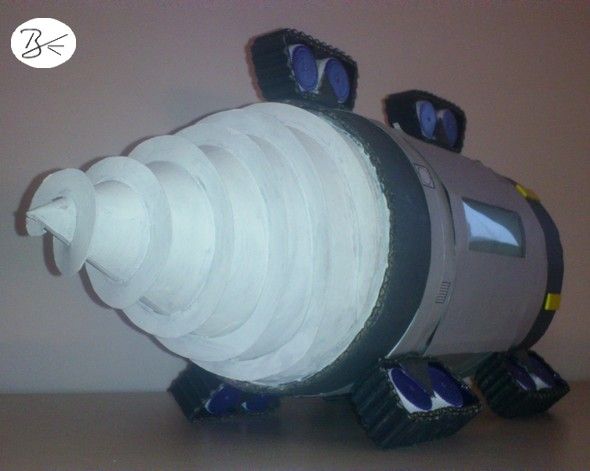 "Well, well, Turtles, it´s Shredder time now!"

Finally, I finished the work on this custom. The module fits with the Playmates 5,5"action figures.

I used a cylinder-shaped candy box, two 10 –DVDs cakeboxes, cardboard paper and colored paper. It was hard work for me, because I never made something like this – I never even had ship or airplane model kits, because I didn´t have the patience to put them together. But this module was a challenge :-).

The door is able to open, so you can put the action figure in the module – it is for 2 – 3 figures. The first part with the drill is detachable so you can always get in the module. I plan to do some more interior in the module.