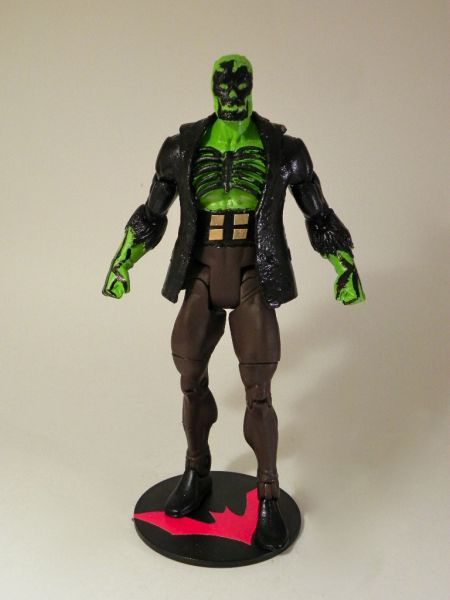 "Behold, I shall be a blight upon the land, and everything I touch shall wither and die!"- Blight

When Derek Powers (Blight) develops a lethal mutagenic nerve gas and intends to sell it as weapon, one of his employees, Warren McGinnis, discovers evidence of the gas, and Powers has him murdered, causing the vengeful son Terry McGinnis to become Batman, who stops Powers' plans and exposes him to the gas; Powers is subjected to extreme radiation exposure to save his life, but as a side effect, his entire body becomes radioactive, rendering him in a translucent green. Blight here was made from the following:

Base: DCUC Batman
Head: ML Taskmaster
Jacket: DCUC Two-Face
Extra: Apoxy Sculpt

P.S: So I still can't get more than one picture to upload! It's a real pain cause I took so many more but I can't post them! Eventually other photos will arise. Thanks and feedback is VERY, welcomed.