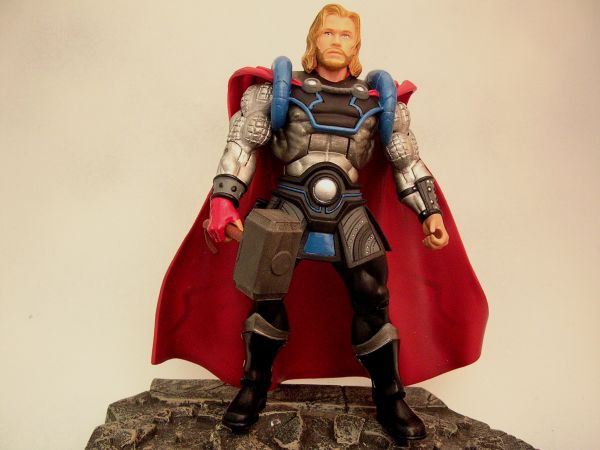 I've been waiting to do this one for awhile. I am so looking forward to the Thor movie, but the figures lack a little something.
This is my take on the movie version done in the MOTUC world. I tried to stay close to the color scheme, but still used a little artistic license.
I took the 8" Thor figure and removed the head, dremeled it out to fit, Sculpted the armor on the arms. painted and here he is.
He is actually one of my favorite figures and I'm really enjoying the MOTUC line for making customs. So I'll be doing a few more Thor based MOTUC's in the near future.
And thanks AREZ! Your awesome use of MOTUC figures is what inspired me.
Thanks Bro!