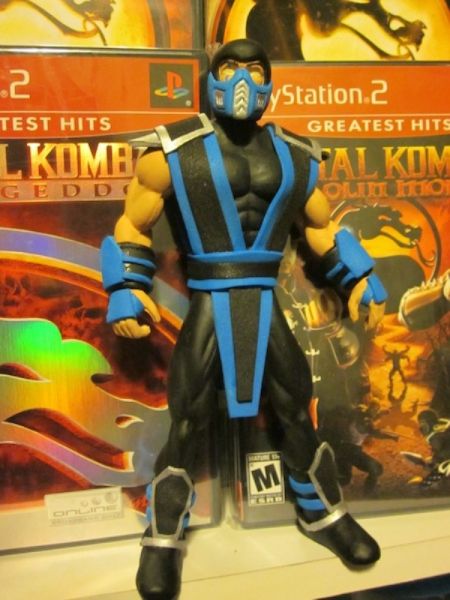 Years ago, I found a bootleg He-Man action figure, it was rare because it was a copy from a - god only knows - what series, I mean, he was He-Man, but the mold came not from the 80's series neither from the 200x series. I must say, as a He-Man, the figure was very horrible, but, I thought "It could be a good base figure for something else".

This is how Sub Zero came to life. Sub Zero is without a doubt, my favorite Mortal Kombat character, so I present to you me version.

I used some foamy strips, acrilic paint and a bit of epoxic clay for the Head and boots. I really love the result... now, I think it's necessary to create an Scorpion!!!