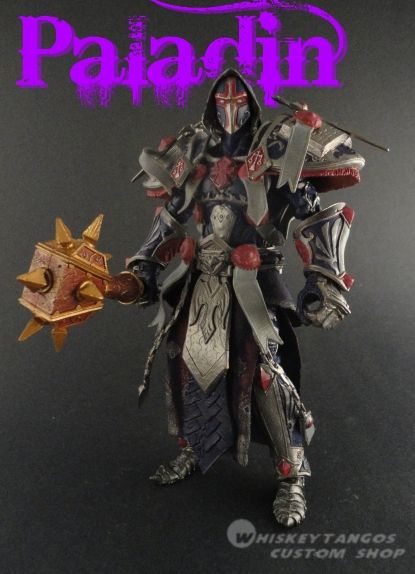 Picked up the base for this guy the same day I got The Lich King figure, and like The Lich King, he was a complete statue. So, I went to hollowing/refitting parts to make him fully articulated. Some parts (the fabric on his torso, the armor on his chest, back, upper arms and legs, and the purity seal on his left pec) had to be sculpted, and since I didn't think I could match the colors of the factory figure, I decided to repaint the whole thing. Anyone who played the game during The Burning Crusade will probably remember the affectionately nick-named "Purple Judgement" set, which is what I went with.

He's not quite as poseable as Arthas, as this guys shoulder pads aren't articulated, but he's still plenty moveable. If you can guess who the base figure was, I may just give you this guy.

More pics in the thread.