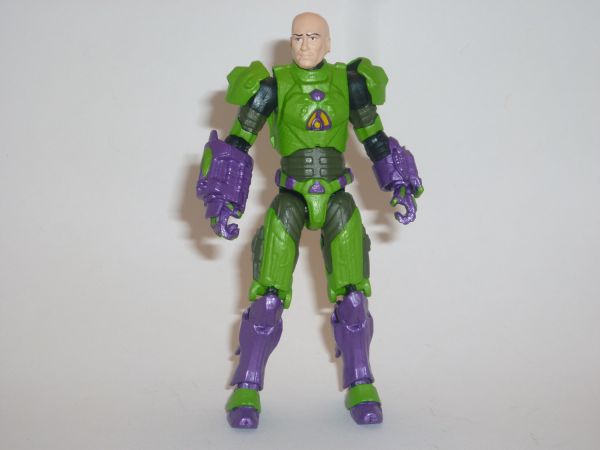 What's up everyone ! here is my custom DC Universe Mini ( DCUM ) Lex Luthor in his power armour, I know it's not all bulky and huge like some other interpritaions but I thought a more sleeker look might modernize him so this is what I came up with!

recipe: R.O.C Accelarator suit ( body )
: 25th anniversary Serpentor ( head )
: I'm2 Inferno Iron Man ( lower legs )

Hope you guys like this one cause I'm working on a whole line of DCUM
more pics in the thread!!