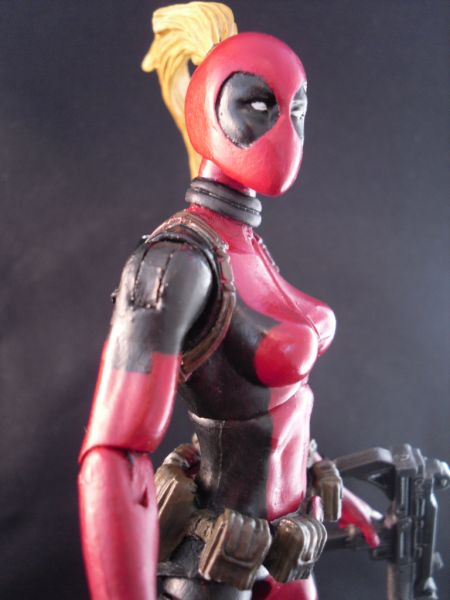 I've seen this recipe done a couple times, honestly this figure has been sitting on my bench for several months, but after I got some spare time I decided to tackle her and ULTIMATE DEADPOOL who will be posted or u can simply look him up my facebook page by following my signature link in the forums.

Lemme know what you think I put some time and serious detail into this babe hope you guys like!

recipe

head- sculpted over mariah hill
pony tail - aoa sabretooth
body - mariah hill shield
weapons accessories from various pieces.