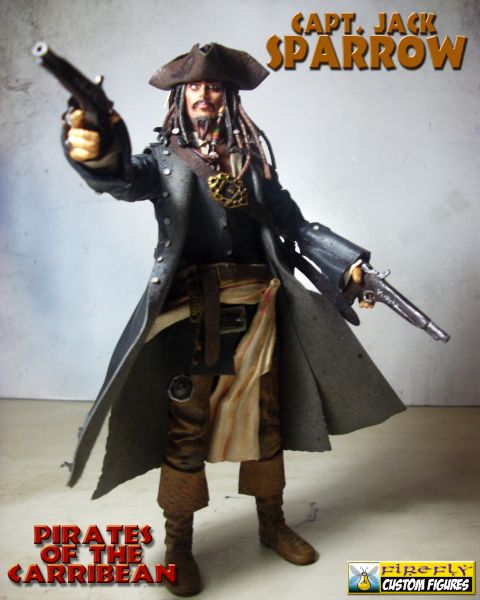 Mabuhay! Just a simple recipe from an lotr coronation eomer, my son influenced me to do this figure and I had fun customizing it.Hope you all like it.God bless!!!

Base:lotr eomer
Coat: old leather bag
Waist cloth:street fighter vega
Braids: lotr new born lurtz whip
Belts:lotr crossbow urukhai,motu he-man
Buttons:rubber wristband
*Gold buckle,sword,guns,capt.Sparrow compass and hat are all scratch built.