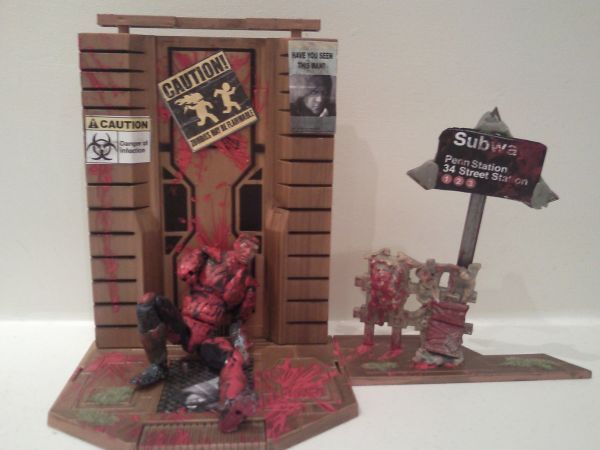 Hi there! This is my prototype diorama to complement my prototype figures. This will be my final peice of work on prototype 1 so comments are welcome.
Now onto the recipe:

Base: marvel select war machine stand
Garbage on right: spider man 3 sandman wall
Pole: btvs spike cross
Train sign and all posters: printed and stuck.

The blood was painted with ecrylic paints and the grass was from games workshop. Please comment, thanks for looking!