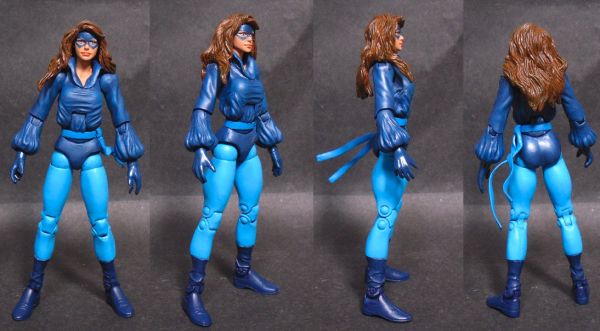 This was an... interesting project. This is the third revision of this custom in as many weeks - the first 2 had problems with both the proportions of the upper body and puffiness of the costume, and realising I couldn't improve it further I decided to rebuild.

The head and body came from the ML Kitty. The upper torso from Emma Frost. Legs from Psylocke. Arms from X3 Phoenix. Hair from Spider-Woman. Shortened the chest, waist and legs, and extended the arms in order to get the proportions right.

Lockheed is a full sculpt with wings from a rubber bat. He can either sit, or float on a custom-built clear stand.

This custom took a lot of work, with more than it's fair share of problems, but I think the end result is worth it...