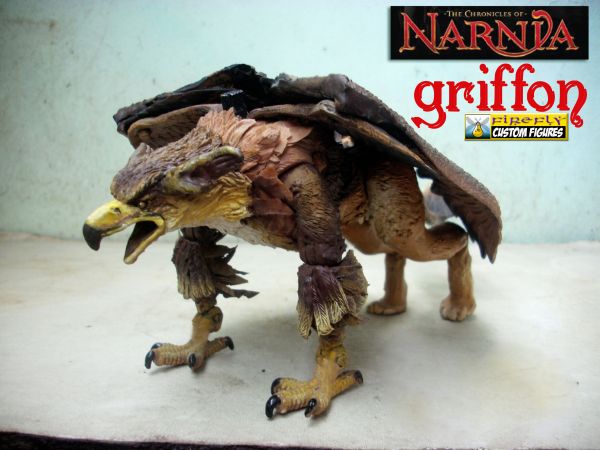 Mabuhay!Here's our first griffon/griffin... My two kids call it the "leader"... I made two of these and being the first to be finished my kids agreed this one's the leader.Lots of negotiations were made before making this figure... I asked my daughter's permission if I could use her two headless barbies for these customs and she agreed.It was fun making this custom I had to reinvent what I already know and do what I never had done before in customizing figures.Hope you like it. God bless to all!!!

Head,wings,tail tip and talons:cheap rubber eagle
Body up to the rear legs: barbie
Shoulder to arms:military figure
Rear feet(lion): sculpted
Tail:scratch built
Feathers and furs:left over from the eagle toy and spread it over the needed parts the fur is done using epoxy clay.
*Wings can be folded when in landing position and can be spread in flight mode.All feet can be adjusted as well. Thanks for looking.