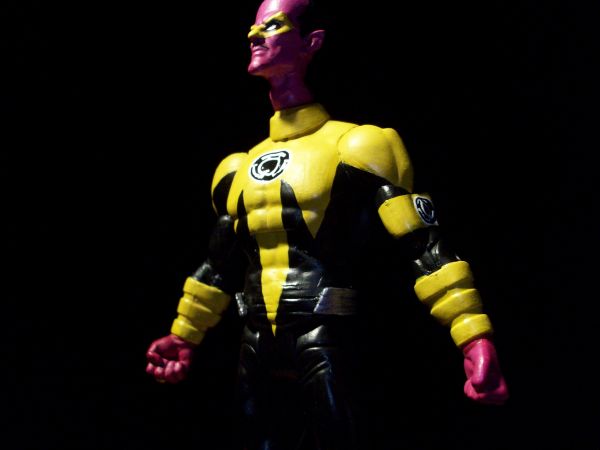 Sinestro -

I thought the Omac's wrist rings would make a good Sinestro and I wanted to use a different body type...so...

Sinestro's right hand is from Sinestro Corps Batman for the ring, the metal belt is from him too, his head and neck have magnets and his head can be rotated 360' degrees.
Completely repainted with Citadel paints Warlock Purple, Sunburst Yellows and Chaos Blacks.

Sinestro's my favorite character right now...