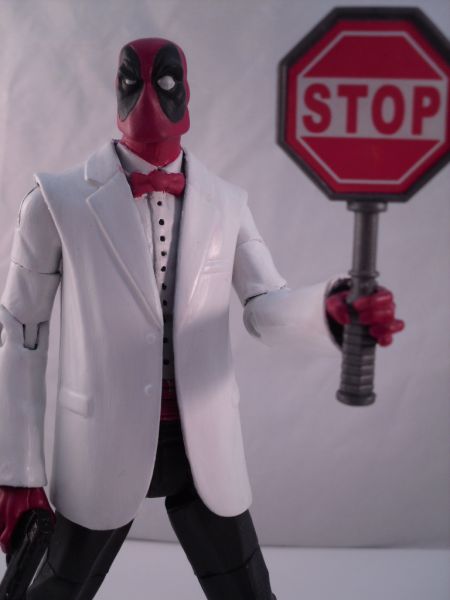 I been looking at a lot of Deadpool stuff lately to the point that I hit my closest comic book shop 90 minutes away and sat for hours looking for that one cool deadpool outfit, so I ran into this issue 49 cover which BTW I been wanting to do for awhile and I was sold!! Dug around the bins and found a joker thug and got to working on him! I got more deadpool stuff coming, I know everyone here is burned out on DP related stuff but I figured u wouldn't mind a few more.

recipe

head- bowen headcast from camco
body- joker thug
sculpted features
weapons - chap mei and dollar general figures.

Hope you guys like!