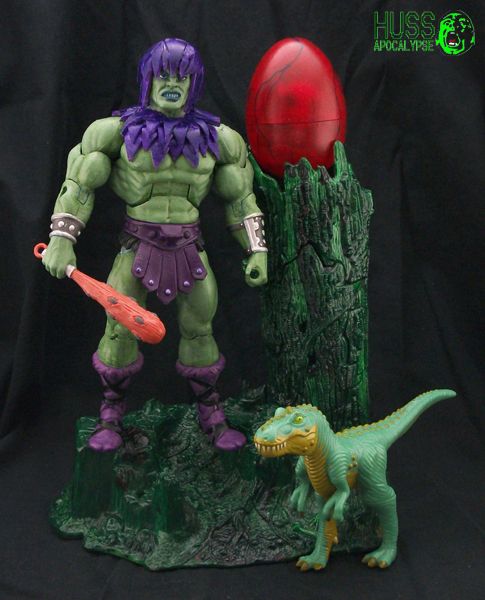 In loving tribute to probably one of the most disappointing lines in history once you actually had the figure in hand, but still some of the most awe inspiring Ken Kelley produced artwork in the history of toys so, basically, the Meat Loaf "Bat Out Of Hell" of toys (awesome art, bad product). This is the toy that I wish it was back in 1980 whatever it was...

Head - Kronos
Torso - Skeletor
Arms/Legs - Faker
Egg/Alien - From 25 cent dispenser at grocery store
Base - Mcfarlane werewolf
Manglizard - from a Jungle Woman figure
Club - not sure

This playset is based around the concept that The Manglord must defend the foetus/egg from the attacking Manglizard.
Thanks for looking and thanks for the nice comments I have received in the past!