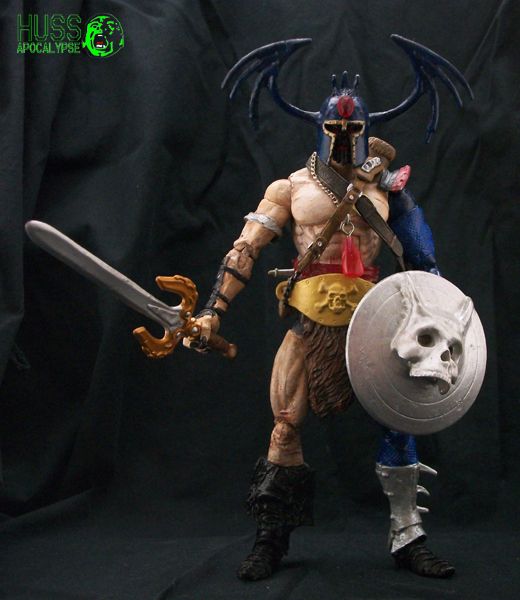 This figure could be made using nothing but ingredients found within the LCBH Conan/Wraarl two pack set. Warduke jumped out at me so hard when I initially picked up the set that it made me wonder if whoever engineered the toys designed them with a customization feature in mind. That's probably a stretch but, man, wouldn't that be cool?
Base/Helmet - Wraarl
Harnesses/Scabbard - from Conan
Harness - chick from Pirates Of The Carribean
Belt - Trapjaw
Leg Dagger - Sarah Connor (I think)
Back Dagger - Spawn Angela
Necklace Jewel - TRU Lex Luthor
Shield - Cap'n America/Skull from a model kit
Thanks for checking this out!