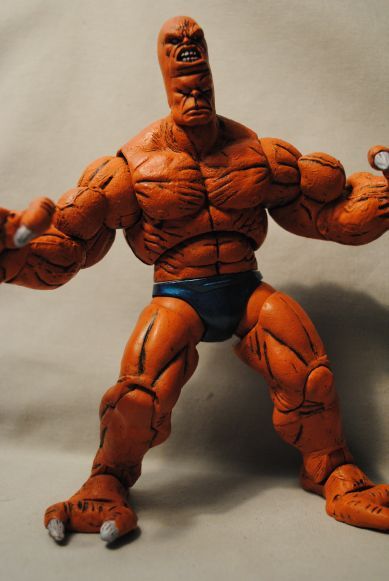 I just followed the prototype base with a few Hulk heads I had lying around.

Recipe:
End Hulk Head - Upper
King Hulk - Lower head
Planet Hulk - Body

Hands/Feet were completely resculpted along with the retooling of the heads. Toothpicks were inserted into the abcrunch along with superglue so that he actually had some posture and didn't collapse under his own weight. Solar orange drybrush over base coat of chaos black and topped off with some Tamiya metallic blue trousers. All in all, this was a really fun custom to make!