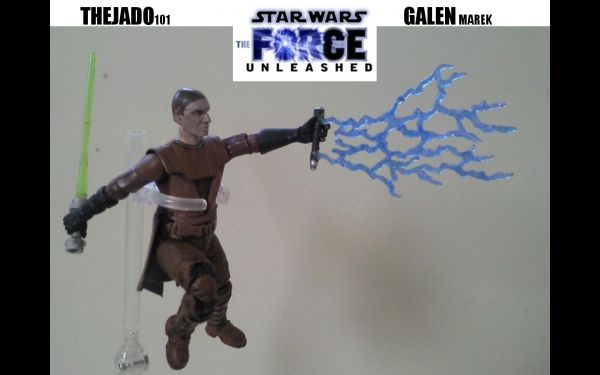 Hi there. Today I bring to you galen marek or starkiller, whichever one you prefer. I am really liking this scale at the moment, I may stick with it for a while but you never know! For a while I had these clone wars figures laying around from when I got them for about £2 at a local toy shop. I always thought that captain rex's head sculpt resembled starkiller so I got to work on finding him a body. For the lightning I cut it off of a clone wars count dooku and glued it to a light saber so he could hold it and remove it.

Recipe;

Head: captain rex
Upper body and arms: anakin skywalker
Legs: something g.I. Joe
Lightning: count dooku
Lighsaber: other star wars fig
Hood/cape: unknown

Thanks for looking, please comment!