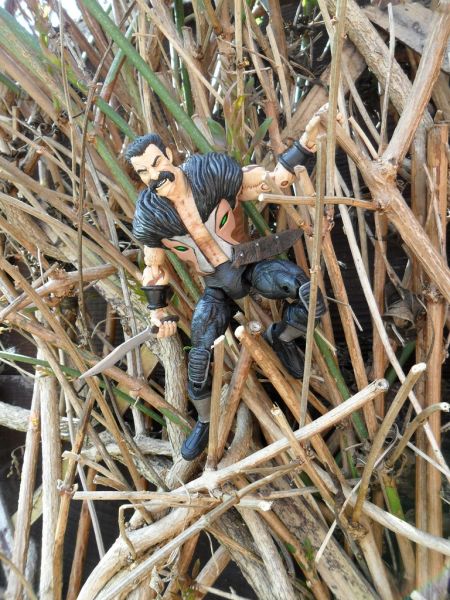 I've been wanting to do an updated Kraven for more than a while now. So here he is, In all his attention seeking glory. I took a wonderman and swapped out the legs with an ultimate wolverine. next he had a head swap with the box set Kraven. It was the moronic screaming face so I resculpted his lower jaw, gave him a bigger nose and a mightier moustache, and scarred him up a bit. The jacket came from the original Kraven figure, the curved machete is from a chris redfield as is the sheath and the Kukri is from a batman elseworlds figure (which just happens to fit into the hole on his mane as a sheath). Complete repain and voila, one slightly more badass Sergei Kraminov.

I just love the 3rd piccy, I like to think of kraven as a bit of a austin powers-esque womanising super slueth. Go Sergei go!

Any thoughts or comments are more than welcome. I'm now considering doing a sinister six to match him. Hmm....