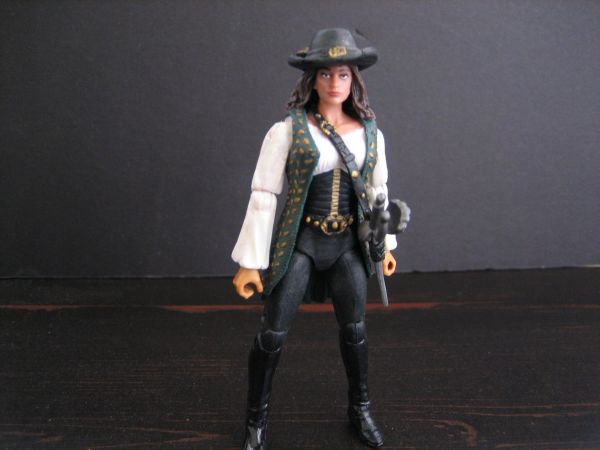 Here's Blackbeard's daughter, the fierce pirate, Angelica!

I loved the look of this figure, but was really underwhelmed by Jakks' offering. Like Blackbeard I kept the torso and effects, but swapped the arms and legs. Hot glue again for the arms. The lower torso was transplanted from an MU figure, but to fit I had to do some carving into the torso. Hot glue here again to retain waist articulation.

Recipe:
Head, torso, accessories - Jakks Angelica
Arms - Indiana Jones Marion Ravenwood
Hips, upper legs - MU Spiderwoman
Knees, lower legs - ROC Scarlett

Thanks for looking!