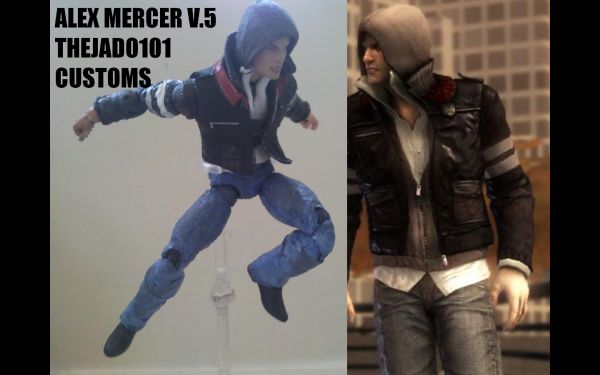 For my fifth Alex, I decided to make a fully articulated NECA Alex Mercer. I started by changing the jackets, repainting the jeans, and then making the headswap. I had to remove the ball joint from the NECA one and cut off Xorn's head as Alex already had a neck. Then I superglued the ball joint into where Xorn's neck was and put alex's head on top(making it fully ball jointed).
quick repaint and voila. Oh, and the hood is also removeable.
Recipe:

head: Alex Mercer
body: Xorn
jacket: Alex Mercer
left hand: Altair
right hand: Xorn
feet: Alex Mercer
under shirt: white material

thanks for looking, please comment!