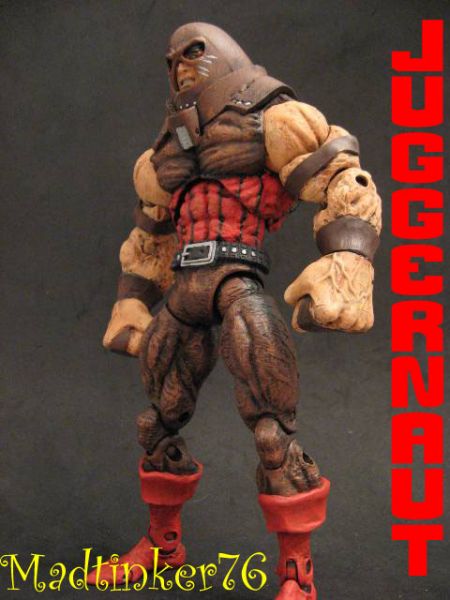 Mad Tinker here. Been awhile since my last post. Havent been at the customizing desk for a month and trying to get fired up...
I always enjoy working on a Juggernaut so figure it would ease me back into it.

Toy-Biz Spiderman classic Venom I picked up at Mega-con (headless at the time but needed a neck modification anyway), Gears of War Head, Hasbro Spiderman Classics Juggernaut helmet & hands,some sculpt and foamie sheet work. Various fodder pieces for the belt and parts on the collar.

Comments and Feedback Welcome. Hope to get a chance to look at the work I missed while away.