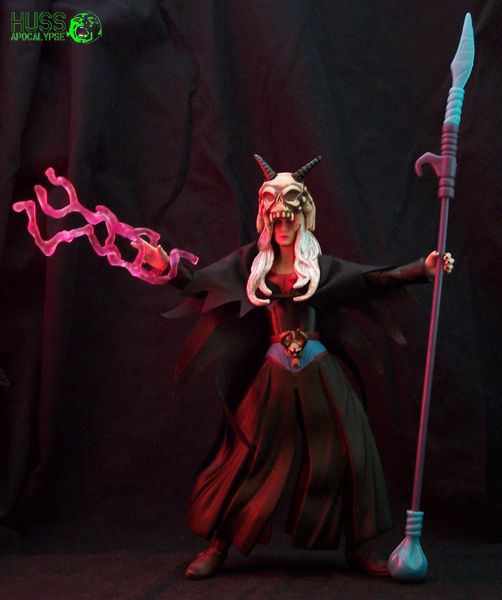 Skyla was released in the original AD&D toy-line as a little unarticulated 1 inch figure. Sadly, she never got a regular figure release, which is too bad because it was such an awesome character design.
This is a pretty simple custom, it is really more of a re-paint with some armor and clothing thrown on. But it does a good job of evoking the spirit of Skyla, I think this Jean Grey/Phoenix figure is the perfect base for this character, and you don't have to really do too much to it to achieve the desired effect.

Base - X-Men Movie Jean Grey/Dark Phoenix
Helmet - Shoulder armor from a 12 inch Lady Death devil woman
Belt buckle/Skull - from a 6 inch Lady Death accessory
Cape - can't remember the character's name but it was swiped off of some kind of independent comic book vampire woman
Spear - from a Disney Atlantis woman
Energy bolt - from Neca Ghostbusters Gozer

Thanks for viewing!