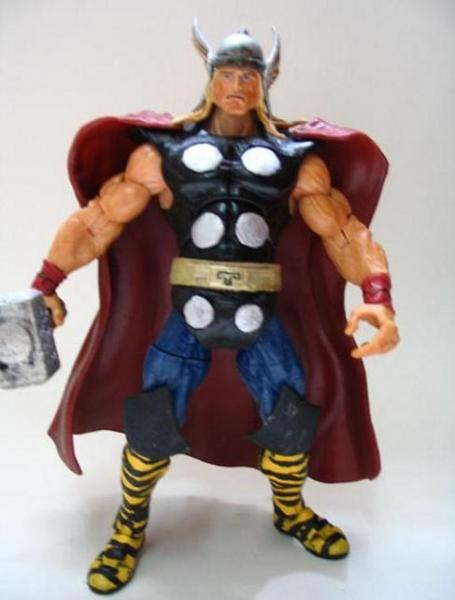 I didn´t really like ML Series 3 Thor, but I didn´t want to sacrifice it, so thanks to Carlos1 who send me another one (and much more figures) I decided to make this custom.
I think series 3 Thor is not as well proportioned as Giant-man series one, then I changed his body for WWE Triple H´s one.
I modified chest and downer body, made the belt witm foamie, put two more circles, and painted it.
Now I think it looks better!