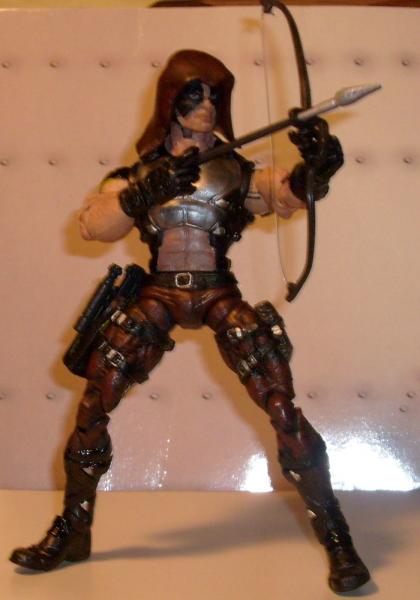 When I look @ this guy I think of Metallica's "Sad but True" y'know that lyric:
"You, you're my mask you're my cover, my shelter...you're the one who's blamed" What better song to describe the Dreadnok leadin' master of disguise, Zartan? I've been wantin' to make this guy for ages, but could never find a suitable base fig. Enter : stealth wolvie. My fiancee bought him 4 me and I made him instantly.

Just a repaint, apoxie removable hood, sanded down wolvie's trademark "ears(?)" and glue a belt on his waist. Enjoy!