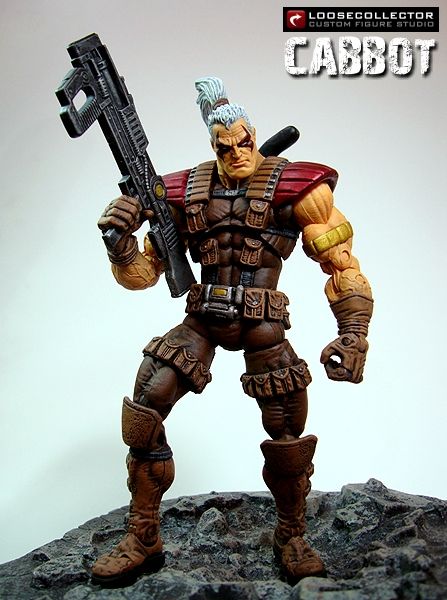 Rob Liefeld creating Cabbot: I'll get Cable... more pouches yeah! Ponytail! Big guns! Looks too much like Cable so... facepaint!!! What's his name... Cabbot! Even sounds like Cable! Wazoo :D!

This custom: Get a Cable (ML6), put more pouches (fodder), add ponytail (Aoa Sabes), sculp some details, big guns, paintjob ... voila!

More action pics can be seen when you enter the thread. Hope you like him. God bless!

PS: Thanks JC for the Alien figure :D !