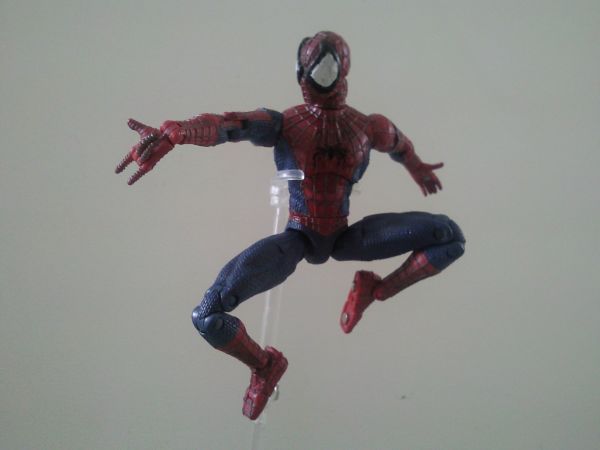 I've been wanting to do an ultimate spiderman for a while now and the brat pack contest was perfect as ultimate spiderman is centred around spiderman's teenage years. Now onto the recipe:

Firstly I sculpted the eyes, making them bigger. Then, I put small magnets on his feet so he could stick to metal surfaces(as seen in picture 2). I then repainted all the blue and washed it for a more comic book feel. Finally I made Peter's head using one taken from an Alex Mercer figure and sculpted all the hair.

The heads are interchangeable by strong magnets.

Thanks for looking and please vote!