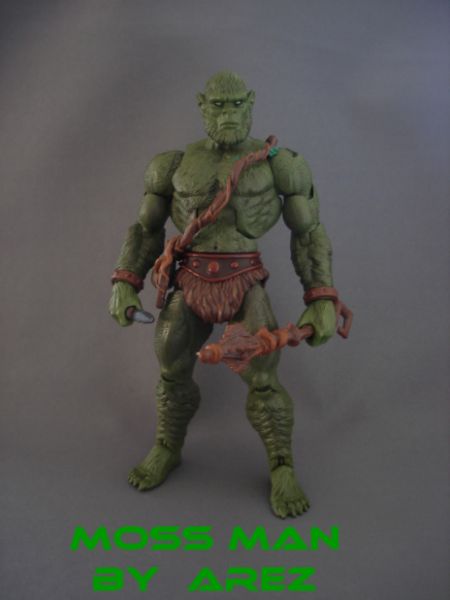 AREZ' MOTUC MOSS MAN V. 2 DOB 5/10/11

*Here's my second and better take on MOSS MAN. It's funny, because I inspired Buzzy to make his and now he's inspired me to make my second version. I wanted mine to look more like the 200X version, but that one is in my opinion to cartoonish to make it/painted as a custom figure. So, I did my own version of him. I like how Buzzy's Moss Man turned out with brown as base, so I did the same. I used Stratos as base except for hands, feet, bracelets and head. Also, as you can see I didn't use any yellow on mine. For some reason yellow looks odd on the figure in my opinion.

Thanks for looking!!!