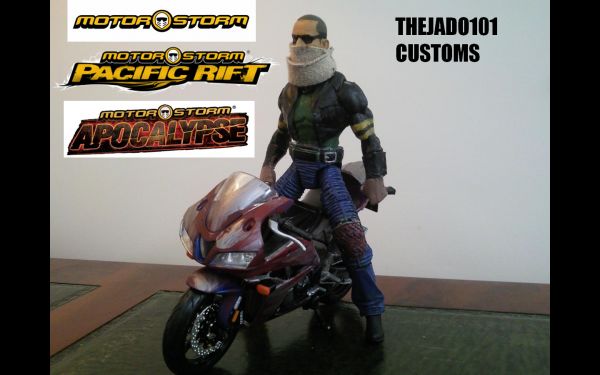 seeing as motor storm apocalypse has just recently came out, I figured I'd make an awesome figure for an awesome game! The actual bike was made from some random die cast bike I picked up cheap from model zone. I painted it red and then drybrushed it a metal colour. The actual biker is another story, heres the recipe:

head: unknown
uppper body: old DC figure
head scarf: old t-shirt
legs: spiderman legends green goblin
lower legs: NECA Alex Mercer
jacket: heavily modded Dr. Who coat.

thanks for looking, please comment!

P.s. sorry about his arm, I didnt realize how bad the paint was on his wrist until I saw the pics.