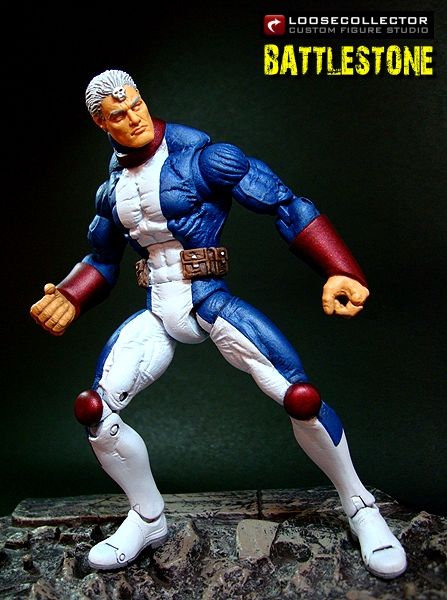 Boss: Make me a leader-type character!
Rob: Ok... Generic overalls... Big bracelets, neckbrace and kneepads! Something's missing... oh yeah! Pouches!!! White hair! Wait... he looks like Cable again... skull on forehead! Wazooo!
Boss: I love you Rob! He kinda looks like Cabbot! Let's make them brothers!

Seriously, this is another Liefeld creation :D. Made from a Wonderman with Bullseye feet. Hope you like him guys. More pics can be seen inside the thread :D. God bless.