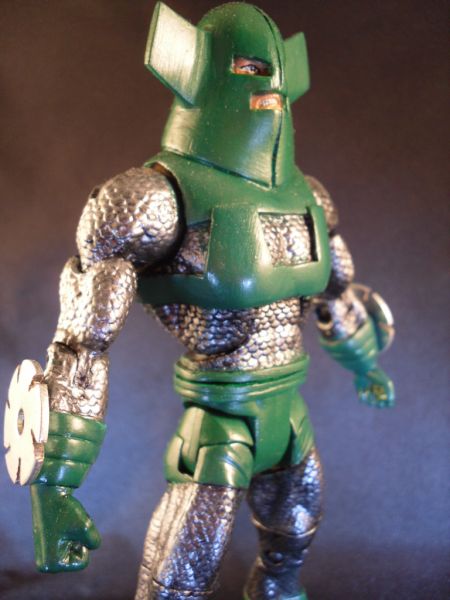 Hey guys here's another custom i tackled last week, props go to my buddy STEVID who came up with the recipe, Alot of peeps are not very fond of DCU based figures, but as pricey as MARVEL figures are these dfays you have to improvise, plus i honestly think they are great to work with and easy to repair.

Please be sure to visit me on FACEBOOK just look for MERCURY ART STUDIOS there u get updates before everywhere else, news and get to read what i got on the works that particular week, hope to see you there!

RECIPE
BASE FIGURE - COPPERHEAD
HEAD RANDOM HEAD

ALL DETAILS SCULPTED USING AMAZING SCULPT.