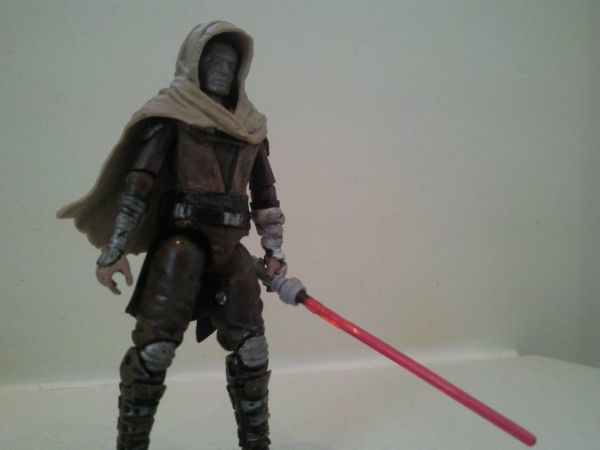 For my second Galen Marek, I repainted the entire figure and then sculpted him bandages on his right arm and shoulder pads using greenstuff. I then made him an additional gimmick, the head scarf. I made it from normal material but once superglued it turns hardish so it can be removed and stay in the same position. I also made him a base using one from a G.I. Joe and fixed fake grass to it to give it that kashyyk feel.
Recipe:

Head: clone wars rex
upper body: Anakin
lower body: something G.I. joe
cloak/hood: unknown
lightning: count dooku/severed saber hilt
head scarf: scratch build



figure grass base
Galen Marek figure
head scarf
hood/cloak
lightning/saber
2 blue sabers
1 red saber

thanks for looking, comments welcome.