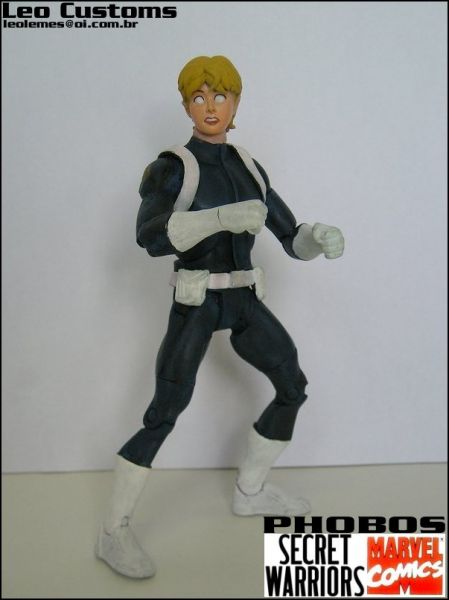 Since it's just a boy aged 11, I opted to use as the basis of the DC Universe Beast Boy.
Reduce the height of it, cutting the legs and re-sculpt the place with epoxy.
The head is of Franklin Richards, the hair was modified with epoxy.
The belt and the straps were made with pieces of the Mr. Sinister cape.
Painted with vinylic paints.