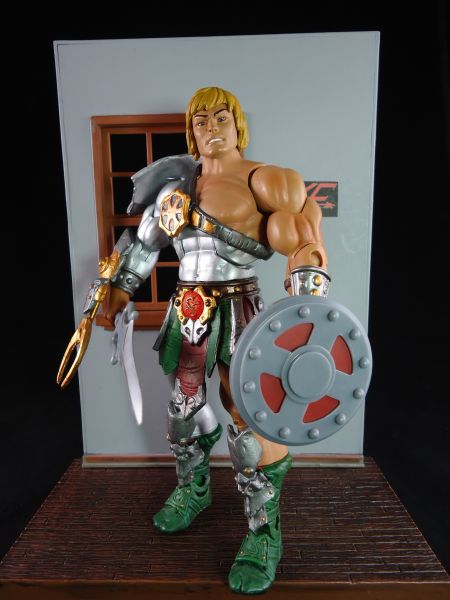 Back by popular demand! For those who requested it i made another version of the Snake armor he-man! featuring an intricate detailing with several shades of metallic dry brushed on it to represent the many battles against the snake men!
Also on the sculpt, you can see scratches, scuffs and other combat marks the snake men left on the He-man!
This armor was worn by He-man in the third season of the show when they go against the threat of the snake men.