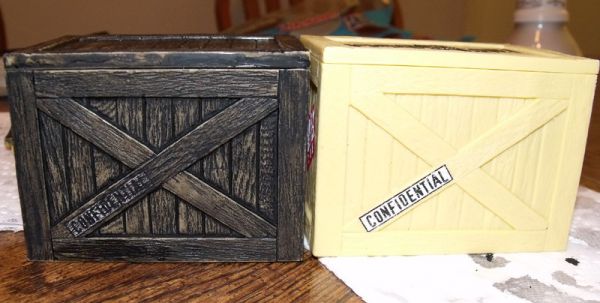 Needed something for some Marvel Universe figures to stand on for my display, as it was getting sort of crowded and some of the bigger figures in the back were hard to see. After some digging I ran across these Figure Factory crates I had left over from when I collected the short-lived put-together Marvel display pieces, and after looking at them I realized that, though they were molded in bright yellowish plastic, they really have a very nice sculpt.

So I mixed some black wash and applied several layers to three of the four crates I had. Only real hard bits are the edges of the lids, as they're straight and not sculpted, so you just kind of have to wash the crap out of them to get them to look right. Still actually touching those up.

Used the same wash on my Spider-Man web, created for the same display.