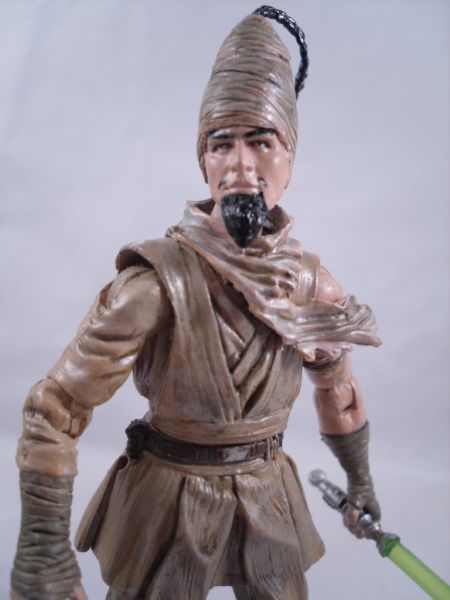 Another star wars custom for the realm, i don't see those very often, i was inspired after watching the animated mini series on dvd the other day, This is my second attempt at this figure, honestly i think i did him justice bringing him to a realistic version. the parts i selected suited him and i basically made him little bit at a time.

head- gi joe re-sculpted
body- kit fisto rots
legs- a'sharad hett
right arm indy modded
left armq - quinlan vos
scarf - 2 stormshadow roc

The figure was a blast to make and hope to tackle him in the future once more for my personal stash.