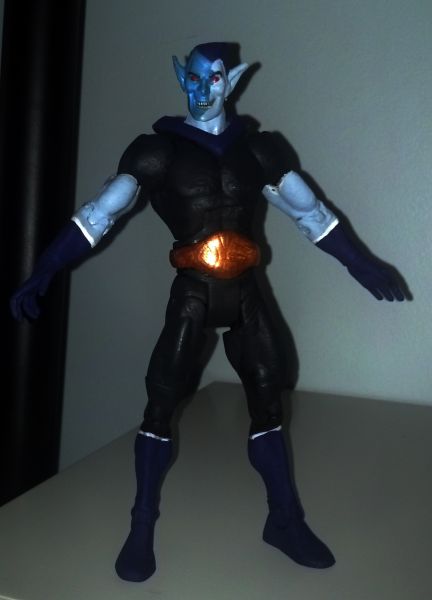 My first actual custom, this is a basic repaint.

I made this after seeing the recent JLA #57 variant cover which combines Eclipso's new and old looks, he never actually appears like this in the inside pages. What's really surprised me is that there haven't been more Eclipso customs as I think the newer look of the character is really the way to go, at some point I'll probably customize this figure to simulate that new look more.

Basic changes include red eyes and new bluish gray skin & a darker cap.