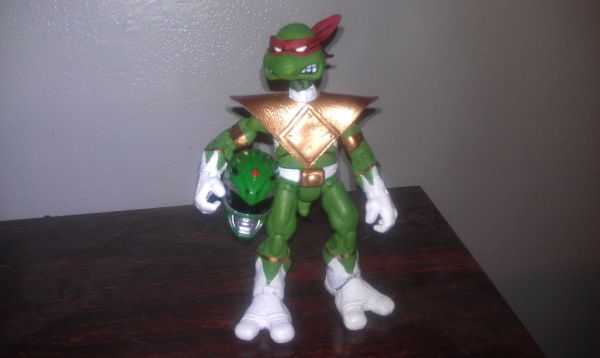 I present to you for your viewing pleasure, Raphael as The Green Ranger.

1.NECA Raphael base with the Shell, Plastron, and safety pads removed.
2. Complete repaint from neck to toe. Citadel Paints; Skull White, Goblin Green.
3. Gold work done with Rust-oleum American Accents - Metallic Leafing Pen
4. Dragon Shield and Morpher scratch built from "pleather" and Super Sculpey
5. Helmet from a Green Ranger figure.

Build time was about two days of on and off work.