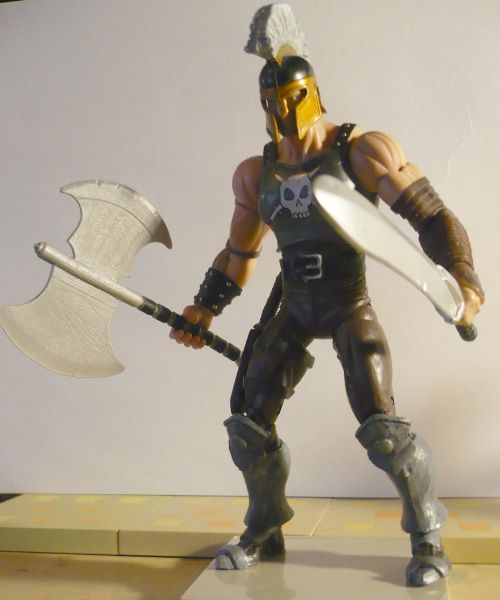 Hello everyone,

Back from a long, long hiatus.

Like many, I was very disappointed when I was not able to get the full ML Ares Build-a-Figure. Finally gave up on getting the rest of the pieces and decided to finish the figure.

Chest up is is the Ares BAF. Chest down in the ML Lord of Asgard Thor. Lots of shaving and sculpting was needed, especially on the boots.

While we were at it, we decided to make a custom head with the classic mohawk using an extra BAF head. Head was shaved down and hair and beard are hot glue.

Axe is from LoA Thor. Other weapons are BAF official release.

Hope you guys like. Comments always welcome.