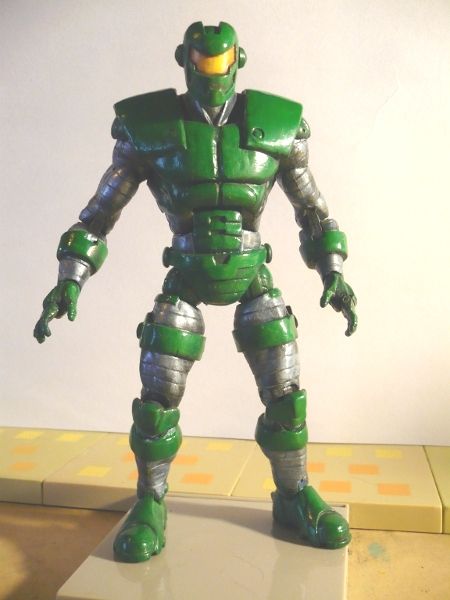 Long-time enemy to Iron Man, the Titanium Man armor has been graced with quite a few lousy toy adaptations. I was mostly happy with the sculpt for the Iron Man 2 6" figure, but like the Iron Man 1 version, it was just too small. Sought to remedy that with this figure.

Started with a ML Thor-Buster Iron Man and scultped just about all the details using the 3.75" Titanium Man for inspiration. Sculpted the head over a spare LCBH Wraal. The whole thing was a lot of work, but seeing how he towers over Iron Man makes it worth it.

Hope you enjoy. Comments always welcome.