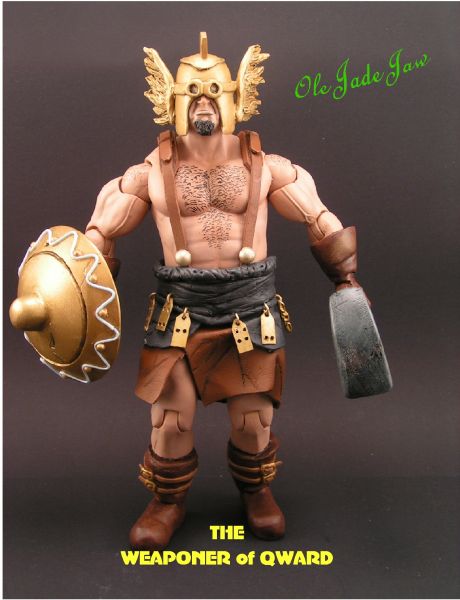 I present to you...The Grand Weaponer of Qward. I really like the current revamp of the character. This guy leveled Hannu and a lot of members of green and yellow all at once. HE IS BAD AZZ!! He towers over the other GL figures, but he is supposed to. He's enormous!!
The wrestler base has some sculpt, some foam, some oddball accessories and a bunch of paint. The hammer is sculpy and a dowel. The shield is apoxie over a figure stand that I shaped to clip on to the wrist. Admittedly, after I started this, I realized I was a bit over my head but I think I pulled it off pretty well. What do you guys think? Comments?
Keep on blastin
T
Update: replaced shield clip with a strap and blackened the eye holes.